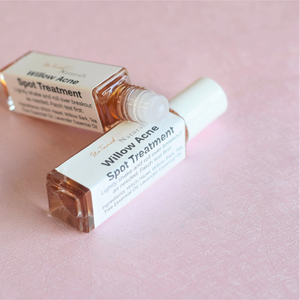 Willow Acne Spot Treatment is made with natural salicylic acid which unclogs pores to help prevent and treat breakouts. It does this by naturally breaking down the dirt, bacteria and excess oil that causes acne. Clear pores means clear skin! 
Ingredients: Witch Hazel, Willow Bark, Tea Tree Oil, Lavender Oil
Directions: Use Willow Acne Spot Treatment right on the breakout nightly or as needed. Always patch test first. 
UnTamed Naturals does not make any medical claims. For external use only. Store in a cool and dry place.