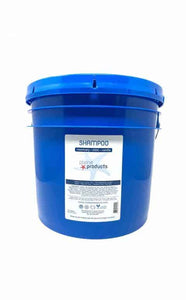 This listing DOES NOT include a container, please select one from our selection of JARS and BOTTLES OR refill your existing Plaine Products Aluminum Bottles (16 oz or Travel size 2.5 oz)!!!
Plaine Products shampoo's vegan ingredients will gently bring your hair back to life and restore manageability, adding sheen and softness from ends to roots. This shampoo is suitable for all hair types. Enjoy the luxurious non-toxic lather, it's a choice that's good for you and the planet.
Our Shampoos are suitable for all hair types.
– For hydration, try the Citrus Lavender Shampoo.
– For clarifying and scalp balance, try the Rosemary Mint Vanilla Shampoo.
Vegan | Cruelty Free | Non GMO | Biodegradable | Sulfate Free | Palm Oil Free
Proudly made with organic & natural ingredients: 
Organic Aloe Barbadensis Leaf Juice, Vegetable Glycerin, Saponified Oils of Coconut and Safflower Seed, Guar Gum, and Irish Moss (Red Algae Extract – Carrageen). Organic Camellia, Sunflower, and Ricebran Oils. Extracts of Chamomile and Quillaja Saponaria. Papaya and Pineapple Pulp Extracts. Rosemary Oleoresin, Vitamin E Complex, Organic Green Tea, Geogard Ultra, and Potassium Sorbate. *Essential Oils.
* Rosemary + Mint + Vanilla Essential Oil 
* Citrus + Lavender Essential Oil
Plaine Products are:

Free of sulfates, parabens, phthalates and palm oil

Blended with whole essential oils (instead of synthetic fragrance)

Vegan and have non GMO ingredients

Designed to biodegrade

Baby safe and hypoallergenic 

Cruelty Free, Leaping Bunny certified 

Free of single-use plastic
BULK SHAMPOO COST: $1.20/oz