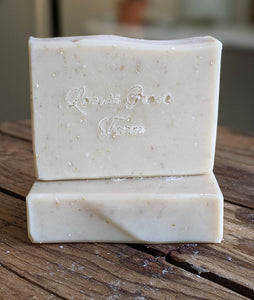 No added fragrance in these nourishing bars make the perfect gift for families with children or those with sensitive or very dry skin! Wonderfully soothing colloidal oatmeal is mixed with coconut milk and oils to create a smooth luxurious bar.


Contains: oatmeal, coconut oil, olive oil, grapeseed oil, sunflower seed oil, castor oil, avocado oil, coconut milk, sodium hydroxide, water

Each bar is hand cut and 4.5 ounces.

Handmade in Iowa