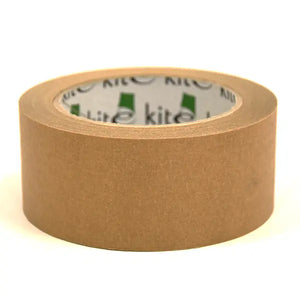 Paper packaging tape is the ecologically friendly way to package. It's suitable for sealing of cartons, boxes, envelopes or gifts and is easily recycled.
The core of each roll is made from 100% recycled cardboard. The tape itself consists of unbleached paper that contains 80% recycled fibres.
This paper packaging tape is highly tear resistant but still tearable by hand.
Colour - Brown
Size - 48mm x 50m
- Strong packing made from unbleached paper
- Core made from 100% recycled cardboard
- Good sealing security
- Hand-tearable
- Label made from paper
Made in the United Kingdom