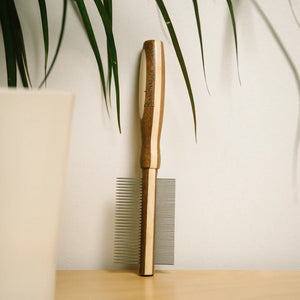 This plastic free double sided comb removes fleas and flea eggs without irritating skin. 

Groom your pet with this detangling comb, which carefully will remove debris and cleanse. Gently follow your pet's hair growth with the comb and carefully remove debris to clean hair - repeat this process until the comb glides through hair with ease.

Smooth and comfortable Bamboo handle with recyclable metal comb pegs.