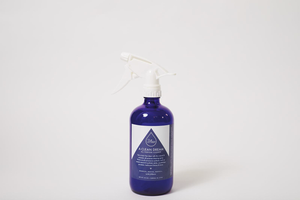 This listing DOES NOT include a container, please select one from our selection of jars and bottles. Maximum shipping weight is 16oz container per item - larger bottles/jars available for local pickup only.
Get a toxin-free clean from our natural and aromatic all-purpose cleaning spray. Works on all nonporous surfaces, such as countertops, porcelain, bathroom fixtures & more. 
Ingredients; Water, Organic Distilled Vinegar, Sodium Borate, Sodium Carbonate, Fillaree Dish Soap, Essential Oil Blend. 
BULK COST: $0.30/oz