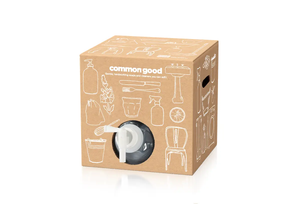 This listing DOES NOT include a container, please select one from our selection of jars and bottles. RECOMMENDED CONTAINER 
SHIPPING NOTE: Maximum shipping capacity is 16oz - larger capacities available for local pickup only.
Keep mirrors and windows sparkling clean and streak-free without the overpowering smell of harsh chemicals. This simple but powerful formulation gently removes all traces of streaks around your home.
Ingredients: Water, decyl glucoside, lactic acid, potassium hydroxide, citric acid, bergamot essential oil.